RADIOMASTER TX16S MULTI-PROTOCOL 2.4GHZ TRANSMITTER W/ HALL GIMBALS
This is the latest Version with Hall Sensor V3 Gimbals, You can adjust the Gimbals Without Opening the Radio.  
RadioMaster set out to create the very best radio in its class without compromises. The TX16s has the best of everything we could fit into the radio today along with expandability and upgradeability for the future such as our Touch panel ready motherboard that will support future touch compatible version of OpenTX firmware and UART expansion slots. Our super smooth precision HALL gimbals with CNC facias offer refined looks and performance. Built-in USB-C charger, class-leading ergonomics, internal Multi-Module as standard, improved key layout and menu navigation, external SD port, improved sliders and more!
Internal Multi-protocol RF
The TX16s internal RF system features the CC2500, NRF24L01, A7105 and CYRF6936 RF Chip modules all integrated on one board. This module most of today's prominent RF protocols (See RF Chip data below). The RadioMaster internal RF module will support firmware updates directly from the radios Operating system.
HALL Sense Gimbals
The high-quality precision Hall Sensor gimbals with CNC Aluminium Facias provide the ultimate experience in this class of radio.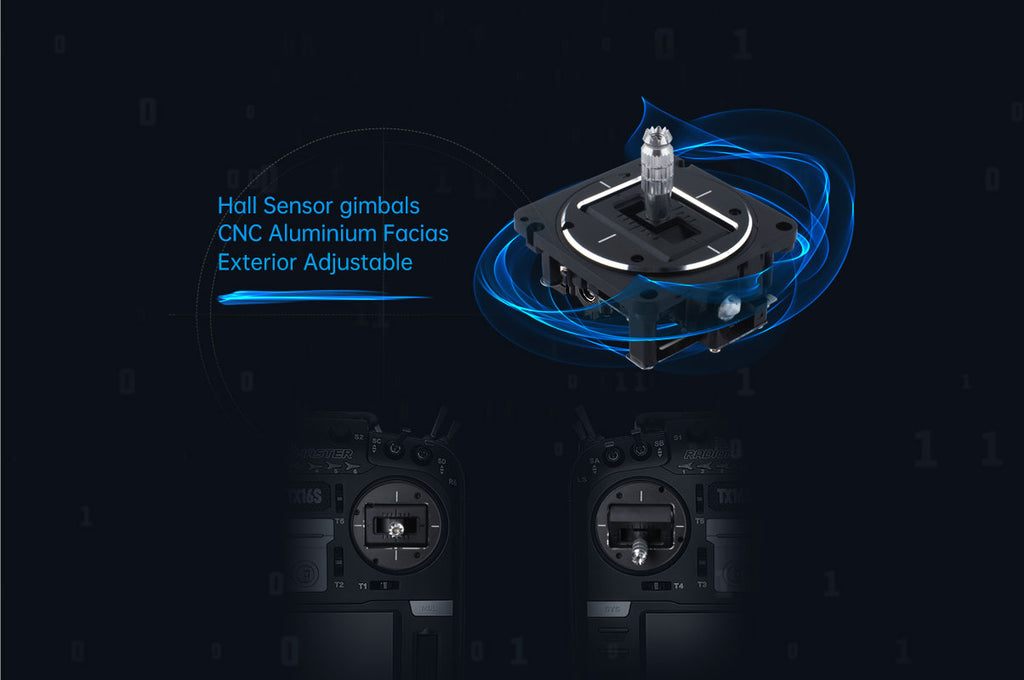 4.3" IPS Color Display
The TX16s features a bright and clear 4.3-inch IPS color display for easy and convenient model setup and operation with adjustable brightness to suit all conditions.
* Touch Panel included with TX16S Hall and TX16S Hall MasterFire combo only. Touch functionality requires OpenTX 2.4 (coming soon). TX16S Standard version is Touch Panel ready and can be upgraded with optional touch panel sold separately.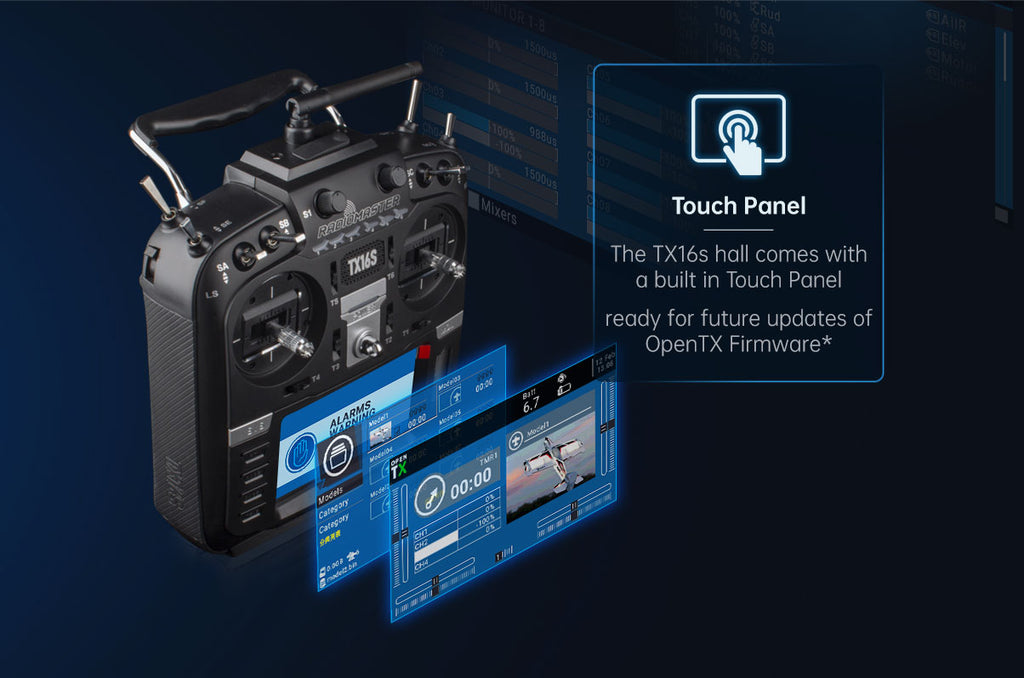 External Module Bay
The TX16s natively supports Team Black Sheep MicroTX modules in CRSFmode with LUA scripts. Best of all the TX16s Internal 4-in-1 Multi-protocol module allows you to keep the MicroTX installed and switch between internal RF and Crossfire via software, no more module swapping.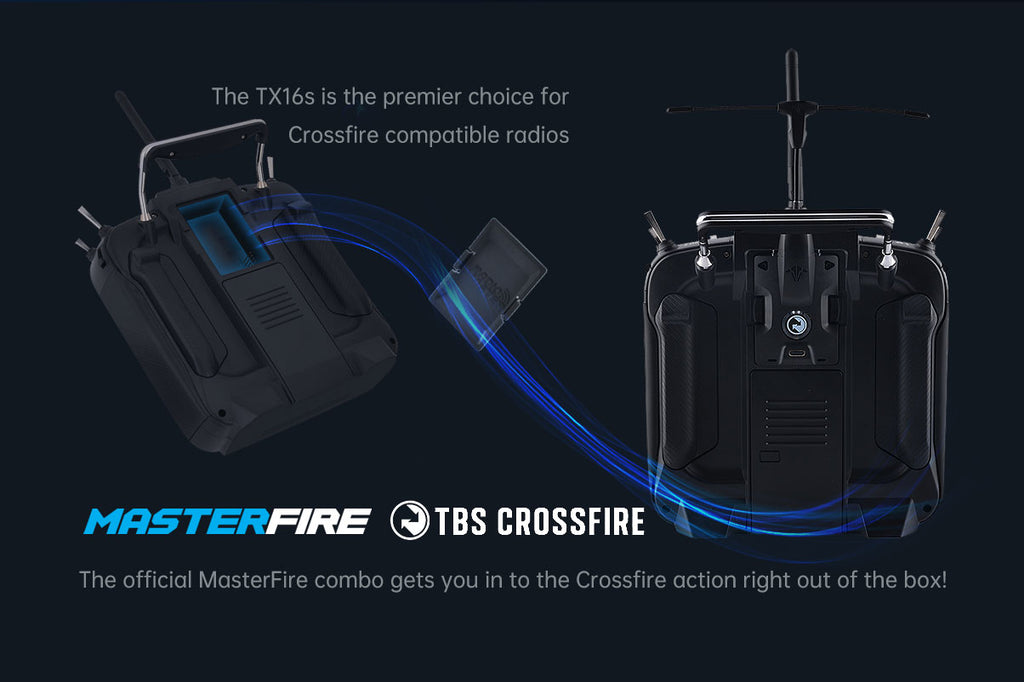 High-Density Foam Case
The included storage box is made from high-density shockproof EPP foam. Ideal for safe storage and transport of your TX16s.
Convenient Charging
The TX16s features built-in USB-C charging with a 2s Battery Management System to balance charge 7.4v Li-ion or Li-Poly batteries. Our built-in charger features over current protection and temperature sensors to ensure safe charging.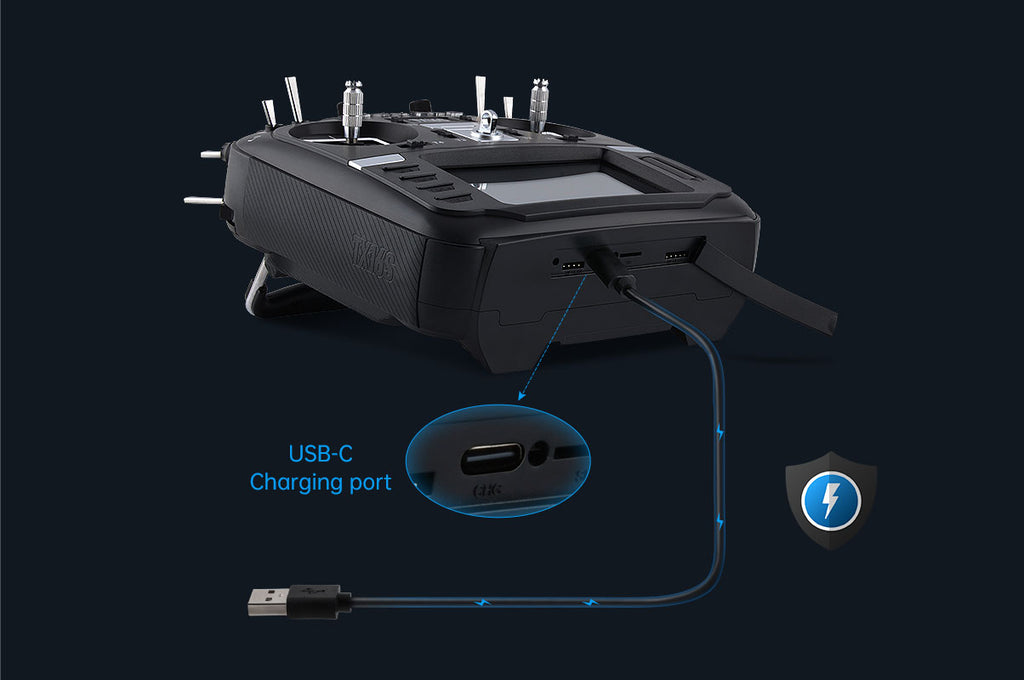 Bigger is Better
Extra-large battery compartment. Built-in USB-C charging for 2 * 4.2V Li-lon batteries or 2 cells li-poly battery.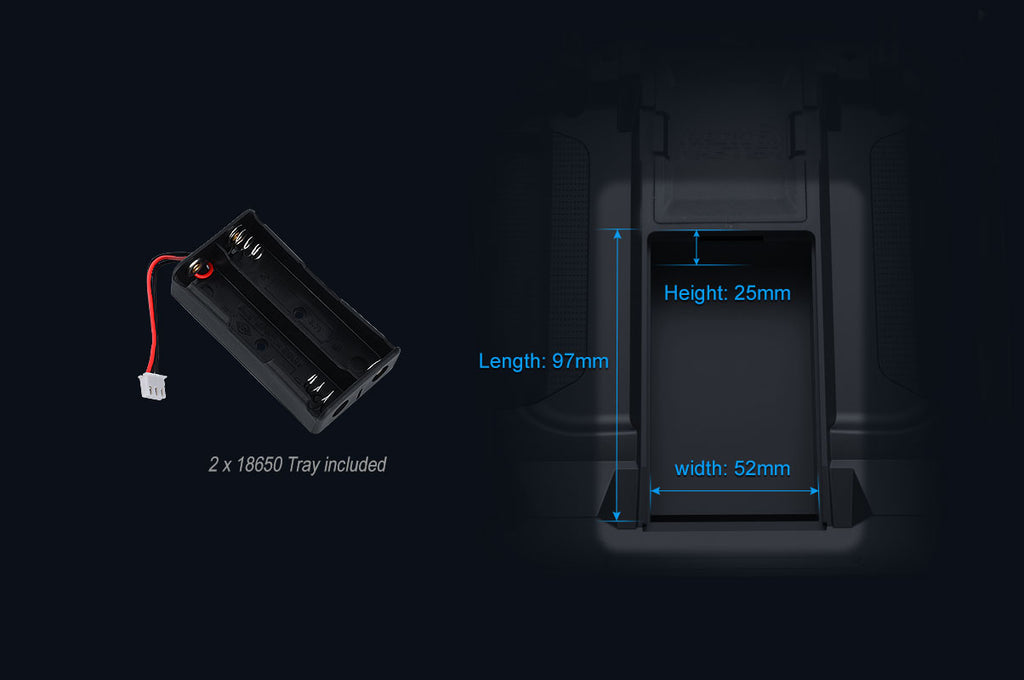 Anti-slip Rubber Grips
Balanced ergonomics provide the ultimate grip and comfort for hours of use.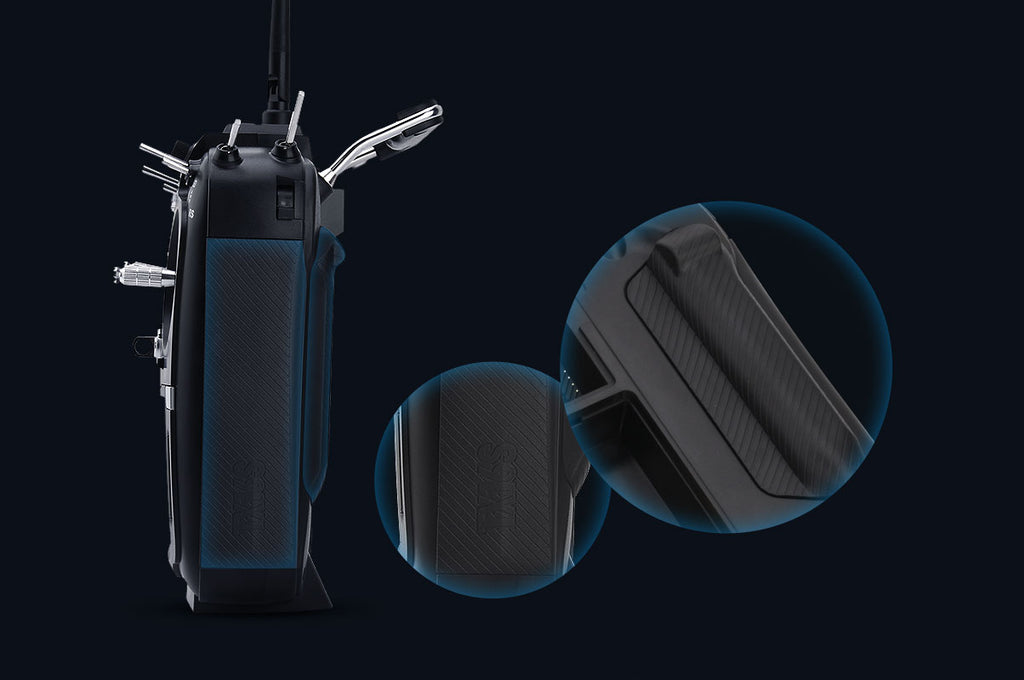 Easy Firmware Updates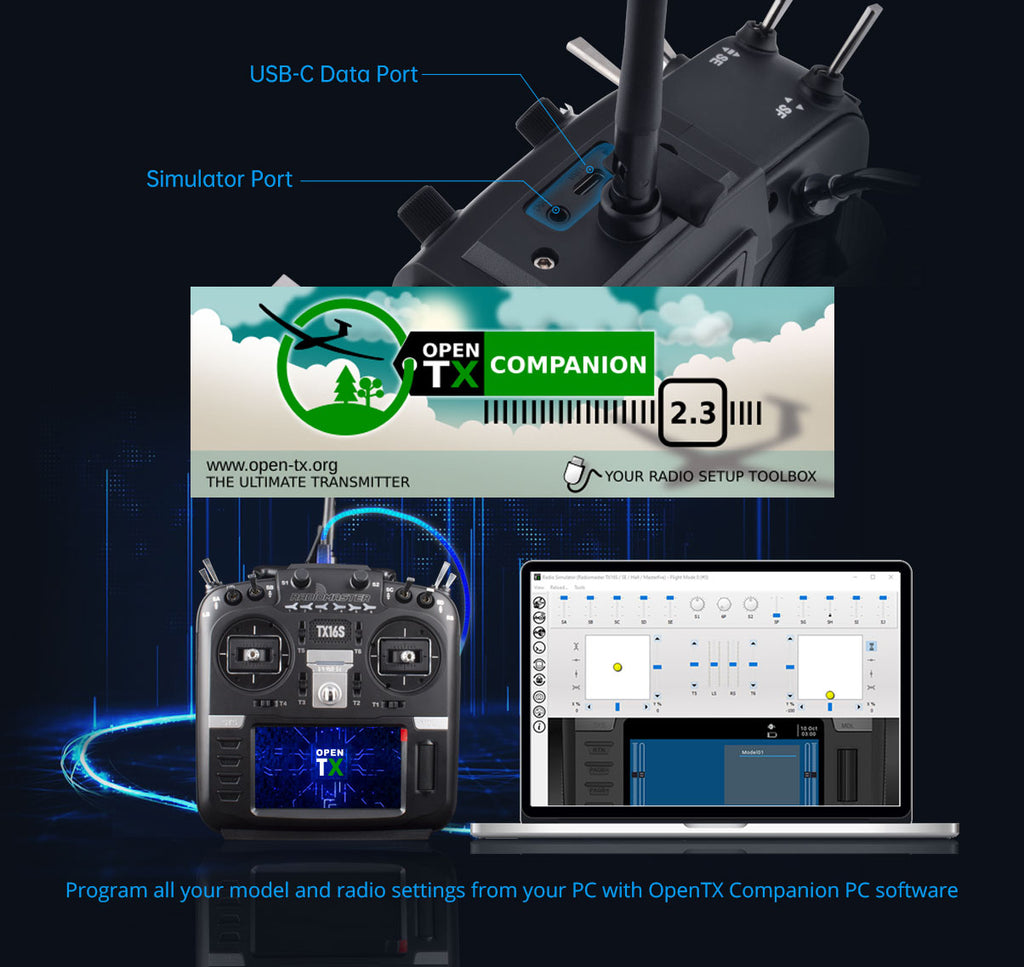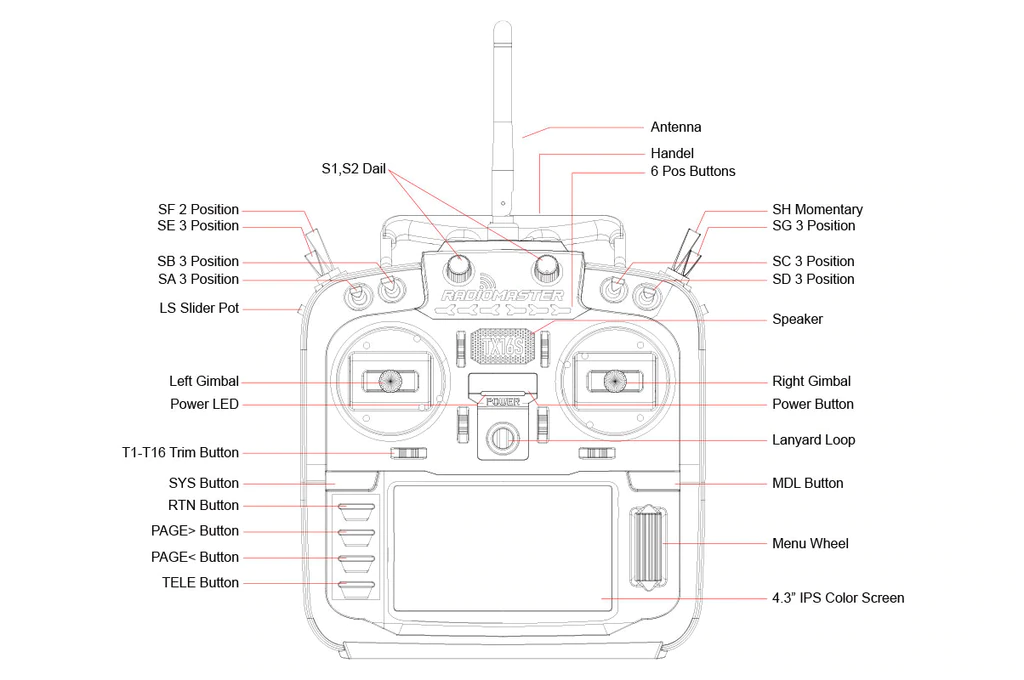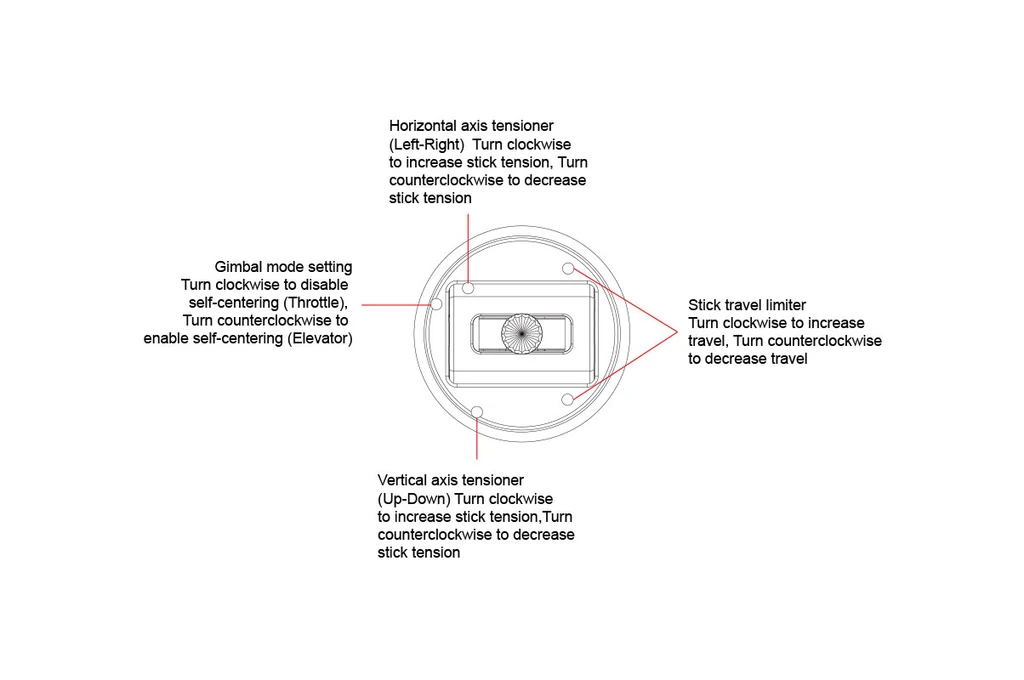 FEATURES
Built in USB-C Charging
USB-C Data/simulator port
External SD card slot (SD card included)
Two external UART ports for updates and DIY
Improved menu navigation with Page back and forward
Better housing design with improved grip ergonomics
Better switch quality and placement design
Better sliders with good center feedback
Full Size HALL gimbal with CNC Aluminum plate
Official OpenTX support
Built-in Multi-protocol module
Improved speaker circuit (no buzzing noise)
Included EPP carry box
SPECIFICATIONS
Size: 180x190x58mm
Weight: 820g including 2×18650 batteries
Input Voltage: 7V – 8.4V DC
Battery Support: 2S LiPo or 2×18650 (holder provided)
Operation Current: 350mA excluding external module
STM32 F429 MCU
4.3″ 480×272 Color Screen
Rolling wheel menu button
Full Size Hall Gimbal
Foam case is too bulky to carry around? Don't Worry, Radiomaster has special convenient carrying cases for TX16S. Available in 2 Sizes, Medium and Large.
Checkout Radiomaster TX16S Radio Transmitter Carrying Case (Large)
Checkout Radiomaster TX16S Radio Transmitter Carrying Case (Medium)
INCLUDES
1x RadioMaster TX16S Mode 2 Multi-Protocol RF Module OpenTX 2.4GHz RC Transmitter w/ Hall Gimbals