The Tattu R-Line Version 1.0 1050mAh 14.8V 95C 4S1P LiPo battery pack comes in a very lightweight and compact size. This battery is packed with vibration-proof & fire-proof material and is specifically made for the UAV/FPV/drone market.
Features
High discharge performance and high energy density
Local after-sales service (located in Dublin, CA)
Stable automatic stacking technology
High quality, reliable power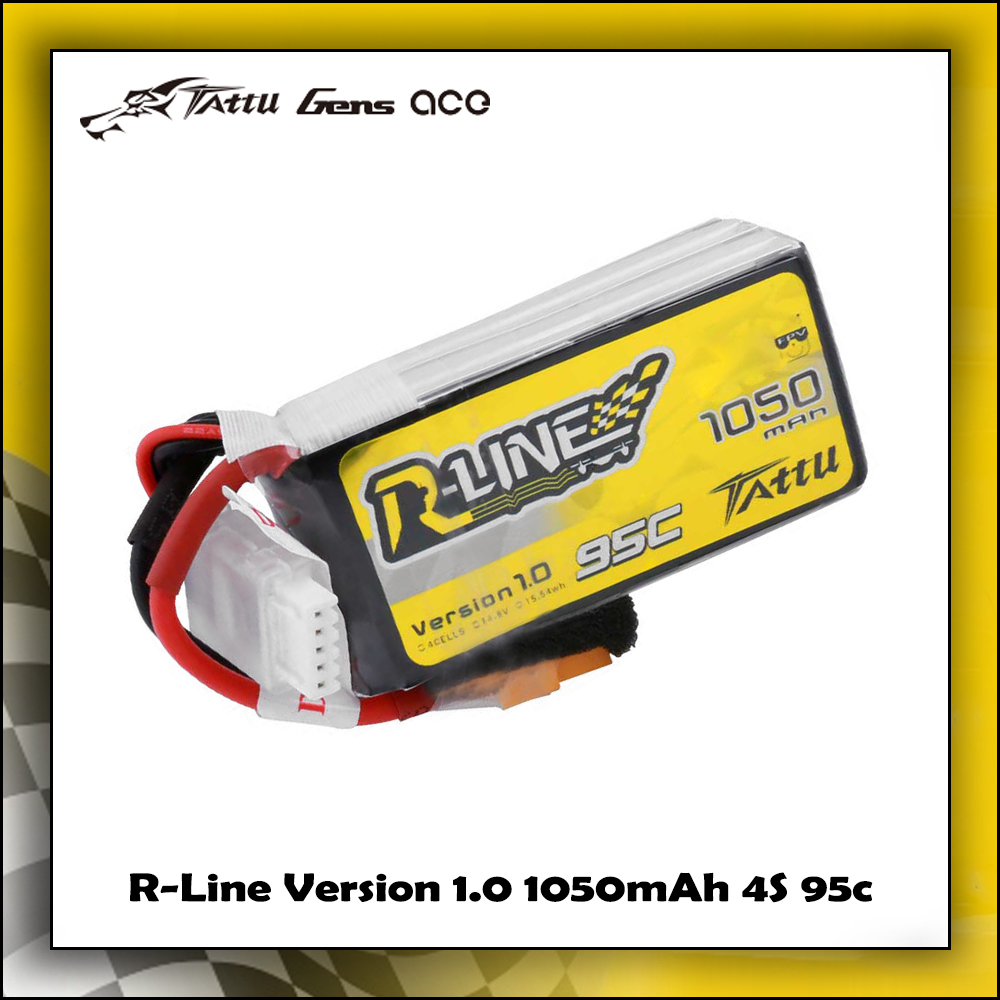 WHAT IS R-LINE?
R-Line is a brand new product line specifically designed for professional FPV racing competitions. It's the selling version of Toppilot batteries. It's also a subsidiary of the Tattu brand. It's got higher capacity, lower internal resistance, and lower landing temperatures. They are more powerful than any graphene battery. Generally, R-Line batteries have the same specs as our popular Toppilot batteries. There are different R-Line versions for the needs of different FPV racing competitions.
Specifications
Dimensions: 72.5mm x 35.5mm x 24.5mm (L x W x H)
Configuration: 4S1P / 14.8V / 4 Cells
Minimum Capacity: 1050mAh
Net Weight(±20g): 119.5g
Charge Plug: JST-XHR
Discharge Plug: XT60
Discharge Rate: 95C
Includes
1x Tattu R-Line Version 1.0 4S 1050mAh 95C LiPo Battery – XT60