Diatone's Mamba series gives racers an edge in the competition! The latest F7 MK1 processing technology means you can focus on flying, not on the limits of your equipment.
Features
MK1 UPDATES
Add 4 corner LED interface to support BF led and Mamba led
Add 2812 LED switch function, the key can turn off led
Upgrade to stronger type-C, optimize pad position
The USB power supply can use the receiver, OSD
Add inverter Dual-Way TX serial port
Add a group of I2C pads (SCL SDA)
BT to WiFi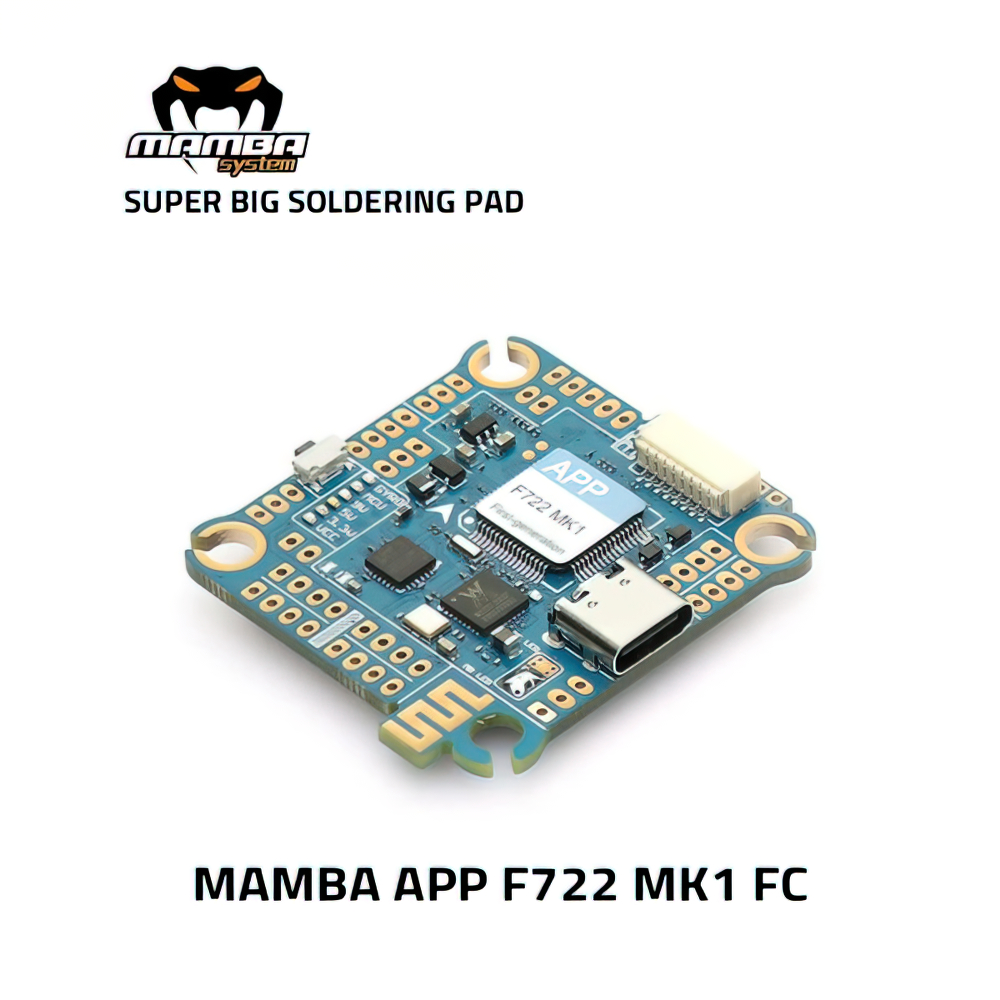 Specifications
MCU: 216MHz STM32F722RET6 32BIT
Receiver: TBS/SBUS/IBUS/DSM
Mounting Pattern: 30.5×30.5 M3
Config_file: MAMBAF722_12C
ESC Soft: Dshot300/600/1200
Blackbox: 16M Flash Memory
Dimensions: 38×41.5×7.5mm
WIFI: Yes / SpeedyBee APP
BEC 5V (System Power)
TVS Protection: Yes
Smart audio: Yes
Buzzer Pad: Yes
CURR Pad: Yes
IMU: MPU6000
OSD: AT7456E
RSSI Pad: Yes
Soft: Betaflight
BEC 3.3V: .5A
Input: 6S LiPo
S/F Port: Yes
Motor: 4Set
Uarts: 6Set
BEC 9V: 3A
LED INDICATOR GUIDE
Orange: MCU
Green: VCC
Blue: Gyro
Green: 9V
Red: 3.3V
White: 5V
Note: The STM32F722 generates much heat, please leave at least 5mm on both sides of the FC to give good air circulation.
Includes
1x Diatone Mamba F722 APP MK1 Flight Controller